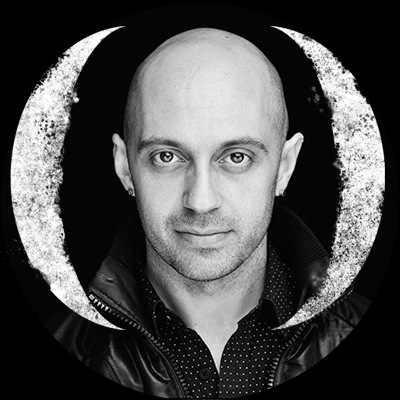 Recent highlights of his work include Puccini's Tosca at Madrid's Teatro Real, featuring Sondra Rodvanovsky and Jonas Kaufmann, La Traviata at the Festival Castell Peralada 2019, Samson et Dalila by Camille Saint-Saëns at the Festival de Mérida and Teatro de la Maestranza, Mozart's Don Giovanni at Teatro Comunale di Sassari and Cervantino Festival, Latin America's biggest music festival, Verdi's Otello at Festival Castell de Peralada, Maruxa by Amadeo Vives at Teatro de la Zarzuela, and Richard Strauss' Salome at the Festival de Mérida. At Barcelona's Gran Teatre del Liceu he directed Una Voce in Off by Xavier Montsalvatge and La Voix humaine by Francis Poulenc (Teatros del Canal and Gran Teatre del Liceu), and Tosca by Giacomo Puccini. He also directed Con los Pies en la Luna, a documentary opera by Antoni Parera Fons, co-produced by the Gran Teatre del Liceu, Teatro Real de Madrid and Teatro de la Maestranza.
Outside the operatic stage, Paco Azorín has directed Julius Caesar by William Shakespeare, at Mérida Classic Theater Festival, Murcia Circus Theater and Metaproduction. In 2003 he created and directed the Santa Susana Shakespeare Festival, where in 2007 he directed the world premiere of Hamlet: The Day of the Murderers by Bernard-Marie Koltès.
One of Europe's most coveted set designers, Mr. Azorín created more than one hundred fifty sets for opera, theatre, dance and musical, including for Barcelona's Gran Teatre del Liceu, the Centro Dramático Nacional, Teatre Lliure, Teatro Español, Teatre Nacional de Catalunya and Festival Barcelona Grec. As a set designer, he regularly works with directors Lluís Pasqual (La casa de Bernarda Alba, Hamlet, The Tempest, Quitt and others) and Carme Portaceli (Richard II, Ante la retirement, Lear, Prometheus, La nostra class). He has also worked with directors Mario Gas, Francisco Negrín, Helena Pimenta, Sergi Belbel, Victor Ullate, Ernesto Caballero and Miguel del Arco.
Paco Azorín has received numerous awards, including the Serra d'Or Critics Awards 2004, Armchair 2004, Josep Solbes Award 2005 from the Generalitat Valenciana for best lighting and scenography for Chicken soup with barley and the Arts Award Performances by the Generalitat Valenciana for the best scenography 2008 for Los enredos de Scapin and Butaca 2009 and Prize from the Association of Stage Directors (ADE), both for La casa de Bernarda Alba, produced by the Teatre Nacional de Catalunya and Teatro Español de Madrid, as well as the Ceres award for the best set designer of 2013 and Cerino 2018.
Paco Azorín studied scenography and stage direction at the Institut del Teatre de Barcelona. He is a member of the Spanish Academy of Performing Arts.
Critics have highlighted his interesting aesthetic contribution, as well as the variety of genres and formats through which he has been able to draw a clearly personal line.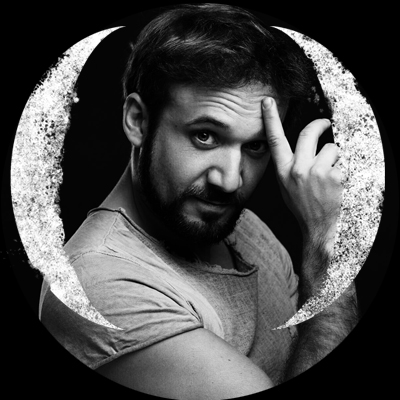 Carlos Martos
Vicepresident
Graduated from RESAD, he has worked in numerous shows and has developed his activity in theaters and public festivals, such as the National Dramatic Center, the National Company of Classical Theatre and the International Festival of Merida and in the most important theaters and opera festivals in Spain: Teatro Real, Liceu, Zarzuela, Maestranza, Les Arts, Campoamor, Perelada, Mérida, etc.
Since 2013 he has been working as choreographer and movement director for Paco Azorín in the productions of Salome, La voix humaine ,Otello, La Traviata, María Moliner, Maruxa, Don Giovanni, Tosca, Samson et Dalila, The Monster in the maze, among others.
He also collaborates with Mario Gas in Turandot and in La Tabernera del Puerto. And he has worked on Don Giovanni directed by Kasper Holten for the Liceu in co-production with Covent Garden.
In 2018 he makes his directorial debut with the lyric drama The Lucerne Clock for the Teatro Principal de Palma de Mallorca.
Among the projects for this year as movement director are, among others; a Don Giovanni for the Teatro Bicentenario de León, Mexico. The Monster in the maze, Liceu. La tragedia florentina and La voix humaine, Abao. Trouble in Tahiti by Leonard Bernstein for Les Arts, María Moliner, Campoamor, The Magic Opal for the Teatro de la Zarzuela and Holst's Planets with the OSRM.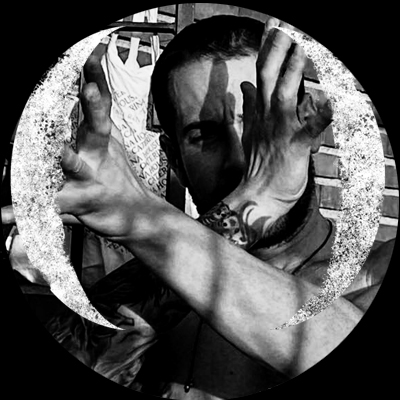 Focused at the labor level in the field of leadership, productivity and resource utilization. Gabriel Garcia in 2005 became part of the management team of Mercadona SA, where for 10 years, he worked as Plant Coordinator of several centers acquiring knowledge of leadership and business management.
He shows his special interest towards volunteering, especially in his stage from 2015 until the end of 2018 in Havana, where he shared his business knowledge with private businesses in the Cuban capital and collaborated with the Embassy of Mexico in the "Eco concert" of Armando Manzanero; which brought together more than a million people in the Havana Malecon in July 2018.
From 2019 to the present he is director of the Departments of Expansion and Maintenance, HR and RREE, Workshop and Shop (R+D+I) and Prescription, of The Company "Energy Conservation and Recovery" (ENCORE). With the ultimate goal of reducing the environmental impact generated by waste lead-acid batteries in the environment, giving them a new life.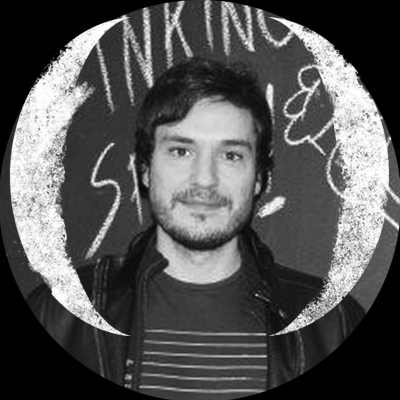 David Almenara
communications Manager
Born in Madrid in the 80's, he always had a clear vocation for audiovisuals.
He studied advertising art at the C.E.N.P. and worked for more than 10 years in the world of advertising, playing different roles in various agencies, from small ones like Arroba, where he played the role of Web Graphic Designer, to international ones like Tapsa, where he participated in the interactive department as a creative.
He currently works as Communications Manager at the NGO, Opera sin fronteras.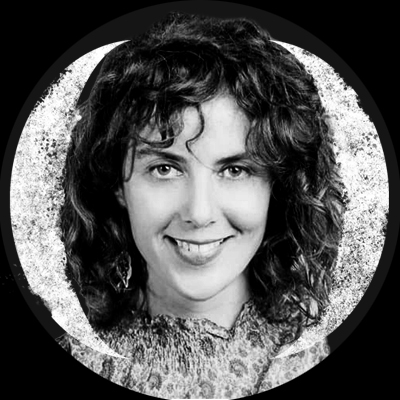 Laura Barrado Vaquerizo
PROJECT MANAGER AND INTERNATIONAL RELATIONS
His formative and professional career in France, Spain and Brazil encompasses various artistic practices to focus on theatrical pedagogy, applied theatre and cultural management.

Graduate Social Assistant (Madrid, 2002), her life thrives in socio-cultural, artistic and educational fields. Beyonde her many performances as an actress and singer, her works in artistic direction as well as in the design, the creation and development of different models of artistic mediation and other formats of Applied Theatre for public and private organizations is worth highlighting ; she maintains an artistic approach as the basis of human development.

Additionally, she works as an interpreter and production and logistics assistant for the company Les Anachoniques, the World Social Forum of Migrations in Madrid (2008), the festivals of Cinespaña and Cine Latino in Toulouse. All this with the intention of contributing to individual emancipation and collective advancement for social evolution, in order to develop our ability to enjoy life.