1 – SANSON ET DELILAH
In 2019 the opportunity arose, within the framework of the Mérida International Festival, to carry out a participatory project that would be the seed of ÓPERA SIN FRONTERAS.
The starting point
Together with Plena Inclusión Extremadura, the Extremadura Symphony Orchestra and the Extremadura Chamber Choir, we decided to stage the opera Sansom and Dalilah to reflect on War. In it, a subjected people represented by groups of asperger, down, blind, deaf, rare diseases… and other vulnerable people, suffer the consequences of a war conflict.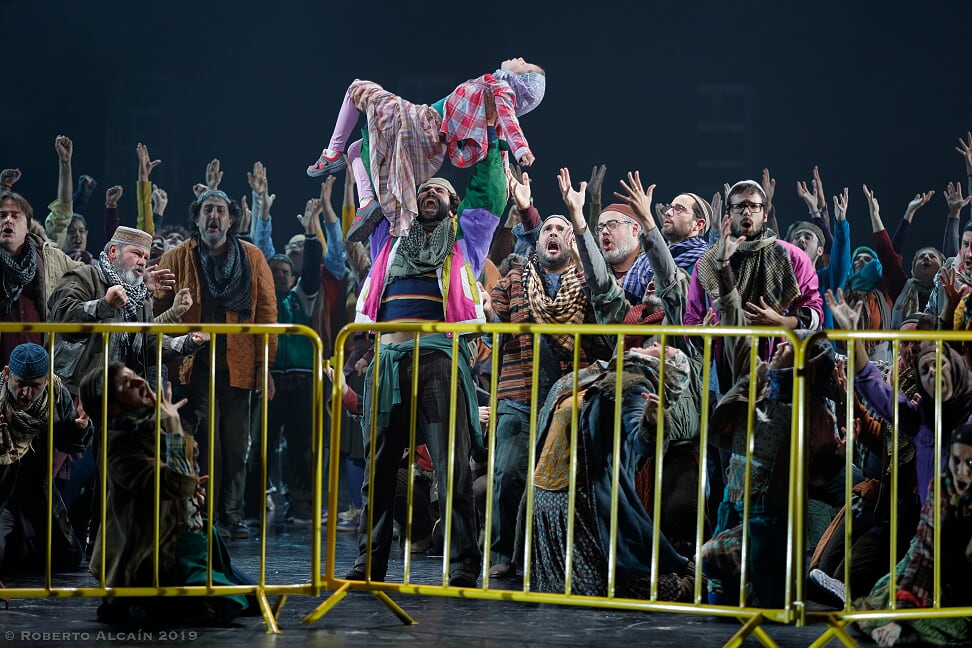 The Trip
A selection of participants was carried out among PIE members, in which we also invited family members and professional caregivers who accompany and help them on a daily basis. Arranged buses and community logistics were in charge of picking up the interpreters from village to village and making their participation possible.
For days we carried out work sessions with them in which we used theater and dance as tools for them to embody and express through their bodies what war and acts of barbarism meant to them.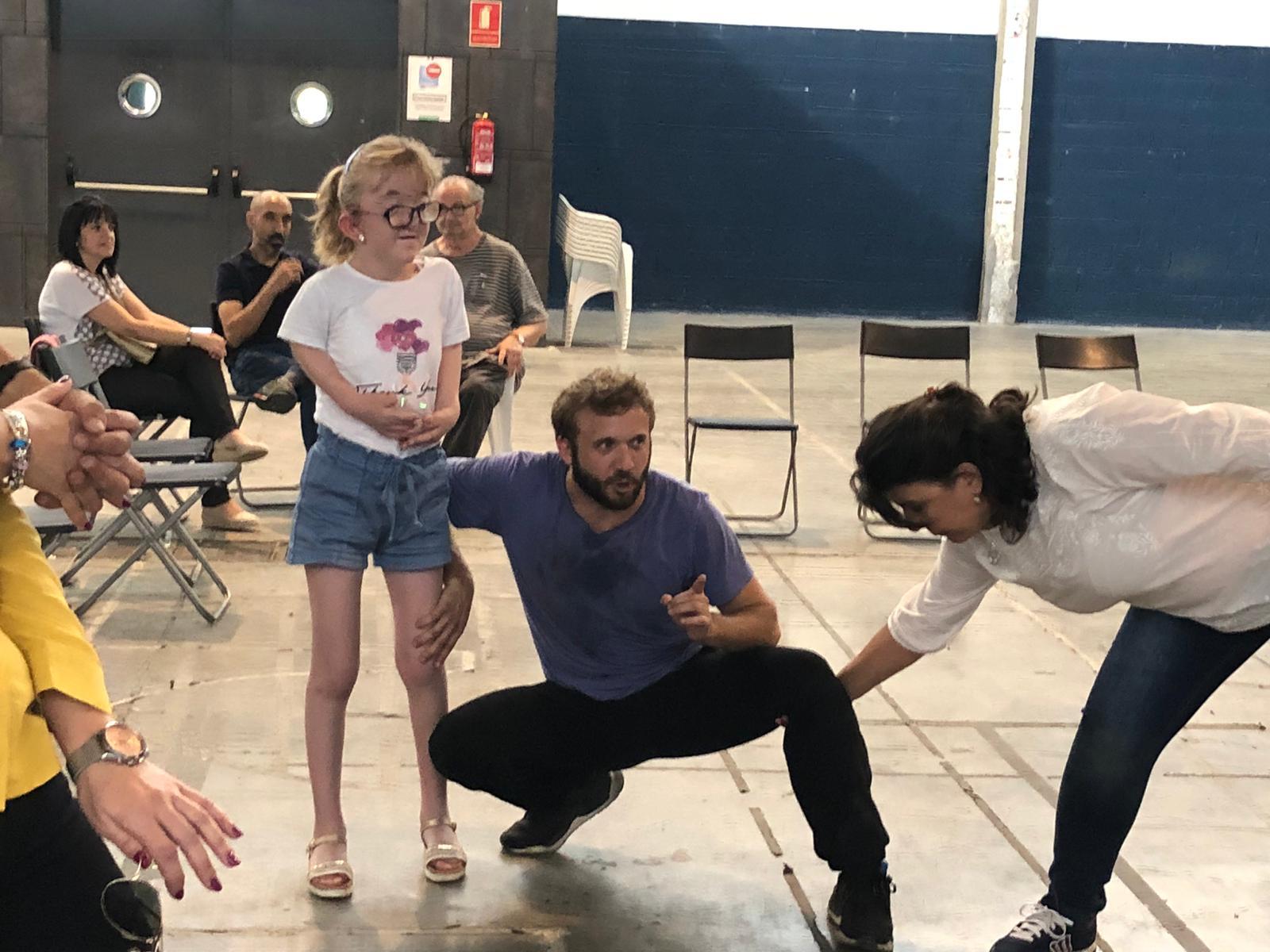 The point of arrival
After an exciting journey, we verified, together with the professionals who work with them and their families on a daily basis, that the process had been a liberation for everyone, but above all, an empowerment of themselves. The participants gave life and dignity to the victims they represented in the performance, interpreting them by right, but more importantly, they broke down the wall that today continues to discriminate against the inclusion of people with diverse abilities in the normal life of our society. Blind people doing opera, deaf people doing opera, people with cerebral palsy doing opera, down, asperger, people with a multitude of rare diseases getting on stage to, with all their being, talk about what war means to them and how love can overcome it.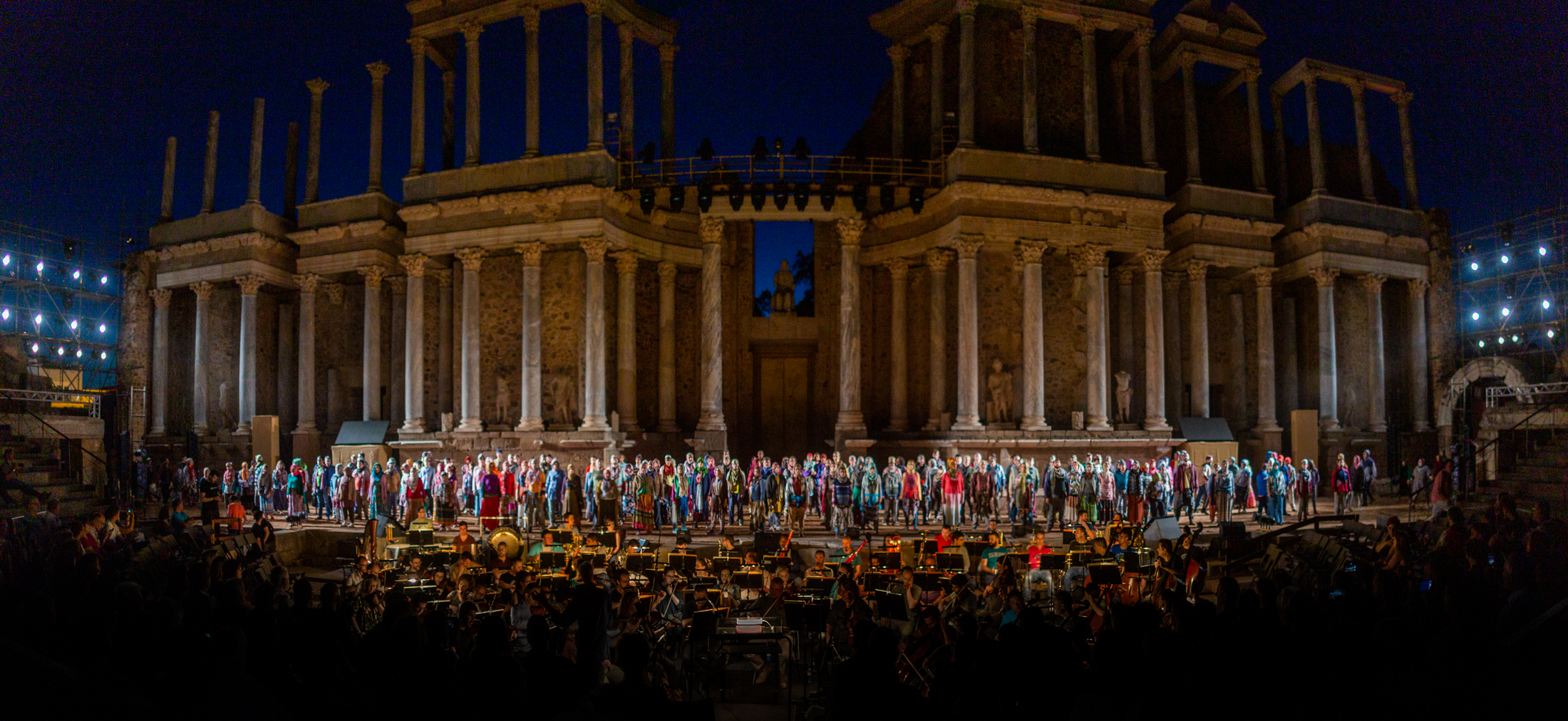 2 – THE MONSTER IN THE MAZE
In 2020, in collaboration with the Gran Teatre del Liceu in Barcelona, we brought to life the opera THE MONSTER IN THE MAZE by Jonathan Dove. This opera has been performed every year since then. Over 3,000 students between the ages of 8 and 18 from the metropolitan area of Barcelona and other cities in Catalonia have participated in it.
The story narrates the journey of Theseus, accompanied by all the young people of Athens, from their hometown to Crete, to enter the maze and fight against the fearsome Minotaur.
In this operatic production, we aimed to reflect together on the tragedy of immigrants in the Mediterranean, and how the prevailing system, represented by the Minotaur, must be overcome by the terrible injustice it represents for the majority of individuals.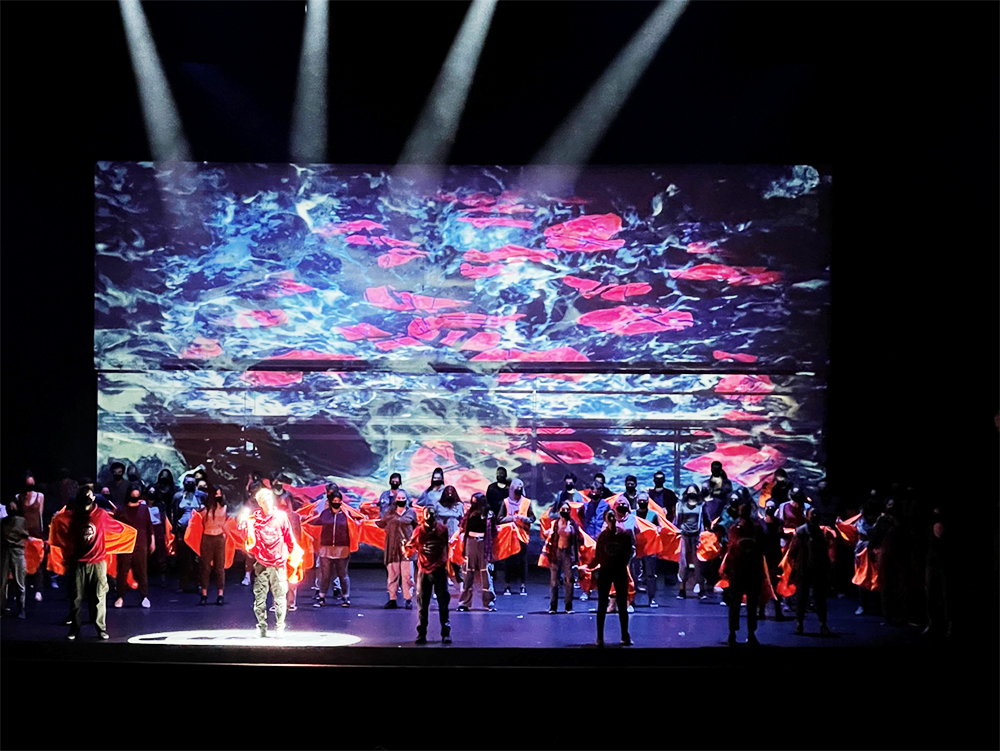 Thanks to all of them for walking by our side and crossing with strength the barbed wire in pursuit of equality. For this reason and for all those who cry out for a just, egalitarian and peaceful world, Opera Without Borders is born.